Customer relationship management, best known as CRM, is something today's businesses make the most use of, as it lets them serve their customers with ease, while providing custom-tailored service to every customer. Put bluntly, a good CRM lets your business process your customers' requests with a speed and quality they expect you to. No wonder that the CRM software is gradually becoming the biggest software market in the world, as it is expected to reach more than $80 billion in revenues by 2025. A good CRM feels like something a tour operator or any other traveling business could use, right? Hence, as travel software development experts, we have decided to tell you about the pros and cons of 5 most popular CRMs for tour operators.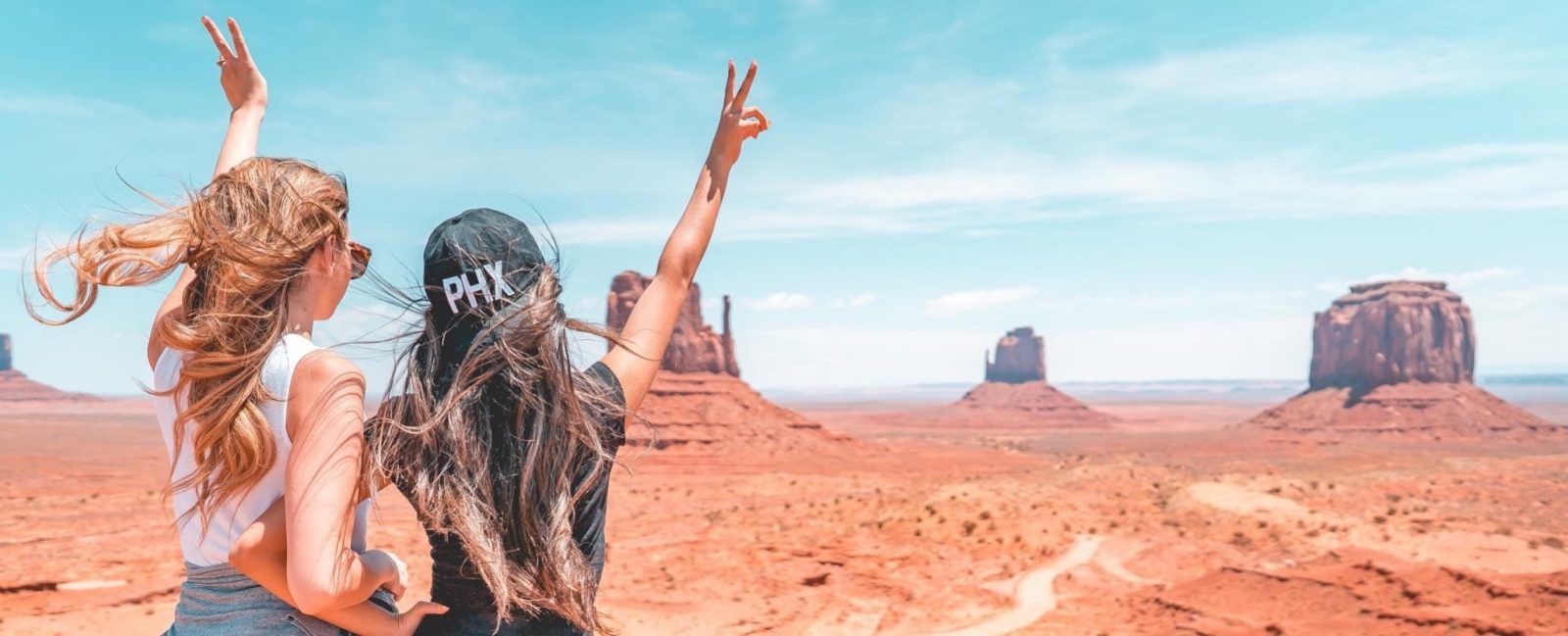 Tutterfly
One of the most popular CRM systems for tour operators, Tutterfly is a platform to cherish for growing businesses, especially if we're talking about user-friendliness, something small and middle-sized businesses lack so often.  So, what does Tutterfly offer to its users? The answer is quite abundant: integrated sales management, direct report filling and generation, dynamic performance modelling, along with basic CRM features, constitute for quite a tool a travel agency could use.
As has already been mentioned, Tutterfly's UI is one of its strongest points, as the platform works equally brilliant on PC, laptops, and mobiles. One more point of difference that Tutterfly has implemented in their product is the billing model. While the majority of CRMs base their subscription plans on the so-called "tiers", meaning the more you pay, the more features you get. Tutterfly's approach is "100% features – 0% compromise". There's one billing plan and the only difference in price comes in the duration of your subscription. The principle at work is simple, the more you pay upfront, the more you save. If you're willing to try, there's a free-of-charge 14-day trial period, meaning here are Tutterfly's main pros and cons:
Pros
Free 14-day trial period;

Cloud-based;

Customizable sales, leads, and opportunities reports;
Cons
Abridged, as compared to other CRMs, marketing capabilities
Kapture
As we move on with our review, we bump into Kapture, a CRM for travel agencies, which is considered to be the best choice for those who have a fervent need in data visualization and analytics. If you are a number cruncher, Kapture is down the line your cup of tea. What would you say, if we talked about its pros and cons from the onset and then spice them up with a bit of explanation?
Pros
Ready-made email templates for bookings, packages, itineraries, etc.

One-click invoice generation.

Great data visualization features.

Secure storage of customer documentation.
Cons
Quite costly.

Around-the-clock support only for premium customers.
In general, Kapture features more value points than shortcomings. Indeed, it can help you with defining the most profitable vacation offers, leads sources, agent performance, scoring, auto-assignment, and so on and so forth. That is, if you are looking for a friend to do all the manual work for you and represent you with some astonishingly visualized data, Kapture is waiting for you. Yet, the CRM pricing model is a basic one, meaning you will have to deal with tiers, whilst only the highest subscription plan offers you an opportunity to enjoy the entire functional package.
Dolphin Dynamics
The next on our list is the one and only Dolphin Dynamics. If you wonder why we call it one and only, Dolphin Dynamics is considered the most comprehensive of CRMs for travel agencies of all sizes. The system provides a functional wide enough to cover for all your procedural requirements. Booking, billing, branding, and a special emphasis made on the clients' checkout experience are the features that render Dolphin Dynamics as a CRM that can cover all the needs a travel agency might have.
All in all, this is a reliable system to run your traveling business on, but there are some disadvantages. First and foremost, if you're a slick UI adapt, you can forget about it. Looking at Dolphin Dynamic's interface you would automatically reach for a scratch card to charge your Internet account; the interface takes you right into the 1990s, so you can forget about visual aesthetics when using Dolphin Dynamics. What is more, there is no trial period and the subscriptions come in tiers. 
Here are the platform's major pros and cons:
Pros
A comprehensive CRM tool for business and leisure travel agencies, as well as tour operators;

Unlimited branding features, like branded emails, invoices, etc.

An established set of workflow management tools.
Cons
Outdated interface.

No free trial.
Less Annoying CRM
Yes, this is the way they decided to name their product, and the system actually practices what it preaches. If you are looking for a simple, yet efficient CRM for your travel agency, Less Annoying CRM is right there for you. A perfect pick for small agencies, Less Annoying CRM brings a neat and colorful interface that gives you access to an extended set of features, including checking flight and cruise details, tracking payments, managing your customer relationships, and what is more, targeting more precisely by knowing the relationship between your customers.
The company has delivered on its promise within the CRM's pricing policy, as there are no tiers. Everything is as simple as ABC – $15 per month per one user. That's it. Less Annoying CRM easily makes it on the list of cheapest, yet efficient CRMs for travel agencies. Oh, and there is a 30-day trial for you to learn the system and make your final decision.
Pros
Free customer support.

Takes an hour to launch.

Simplicity married to efficiency.

30-day free of charge trial.
Cons
Might be too simplistic for some big agencies.
Capsule
If you're dealing with whimsical customers, who define custom service as something like "they have to forecast my desires faster than I do", then Capsule is here to help. This CRM is considered by travel agencies worldwide to be the best fit for providing genuinely personalized service. What is more, it should be acknowledged that Capsule is reasonably priced, which renders it a hit with small and middle-sized agencies on a budget.
Pros
Wide scope of compatible third-party integrations, including MailChimp, QuickBooks, G Suite, and Xero.

There is a free plan and a 30-day free-of-charge trial period.

There is a mobile version with a lofty and user-friendly design.
Believe it or not, but Capsule was the only CRM for travel agencies where it was impossible to spot some cons. Of course, it follows the tiers subscription model, but it offers a 30-free trial period for every level – professional, teams, enterprise.
However, this is not the best thing about this CRM. Capsule's biggest advantage boils down to the fact that it enables every employee to provide customers with end-to-end personalized services within a minute. I think every traveler would appreciate it if all the travel agents cared for their time as much as those using Capsule. This system lets you create stepwise processes for the entire team – a scenario for every situation possible, which is a great relief for your management team. Still, there is one disadvantage this CRM has and it is the limitation of the maximum number of contacts for each of the plans. Yet, the enterprise plan offers your up to 200,000 contacts, which is more than enough
Putting It All Together
Regardless of the CRM you choose for your business, you should always remember that a good CRM is not necessarily the most expensive one. You want your CRM to meet your specific requirements. For example, you might need your travel software partner to add specific integrations to your platform that will turn your customers' experience into a seamless journey of being cared for and served. Even a slightest shortcoming with payment integrations can make today's consumers think about changing their services provider. So, when choosing a CRM, think of what you need and not what the platform offers in the first place.
References
superoffice.com
expertmarket.com
tutterflycrm.com
FAQ
[helpie_faq categories='22']
Related Articles:
Thank you for submitting the form!
Our team will contact you within 1 business day. Make sure to check your Spam and Promotions folder just in case.
We use cookies to personalize our services and improve your experience on this website. We may use certain personal data for analytics and marketing purposes.