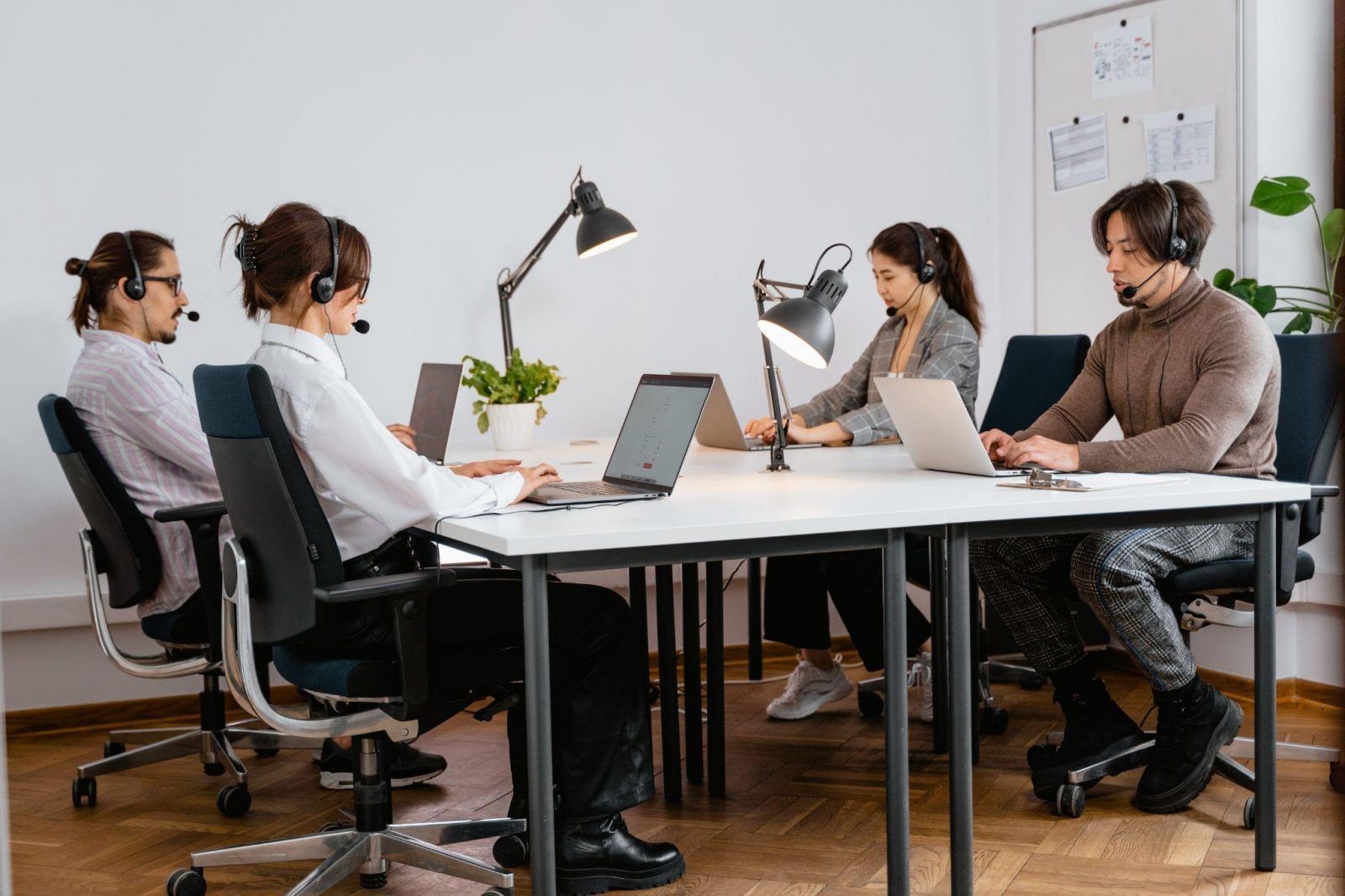 Starting a new business is both a worrying and exciting experience. On the one hand, it is worrying because you are finally making the first fundamental act in realizing your dream and ready to face and cope with all the upcoming barriers on the way. On the other hand – it is exciting because there is no better feeling than seeing your idea realized even in the form of MVP . 
Before seeing any result, you have to do the first and the main part of the process – hire software developers to work on your project. According to Statista, approximately one-third of HR foresee possible challenges in recruiting DevOps in 2022. That's why it is important to understand how to hire software developers for a startup. 
In this article we will highlight the following:
How to define your development goals properly?

What specialists can a company provide?

What to choose: in-house or outsourcing development team? 

What are the main tips for software development team selection?
Define your goals
Firstly, define the goals you want to achieve with the help of software development. Only then start looking for software developers for hire. The better you research better specialists you'll be able to choose for your project.
To choose software developers properly, use some of the following questions:
Estimate the scope of work
In this case, we are talking about the size of the project. Is it a MVP or a ready product with complex functionality? We estimate the project to create a proper team to work on the project.
If you already have a product that is written in a certain programming language, you can choose a stack of technologies.
Team experience and expertise
Our company is expertising in travel and hospitality software development. Many years experience in offering software solutions for tour operators, online travel agencies, property and restaurant management, central reservation systems and CRM
What is the composition of the development team?
To make it clear, ASD team provides our clients with a smooth development process and a team of specialists that are used to working together, allowing us to handle any issues in the fastest and the most efficient way. We provide you with a team that consists of the following specialists:
Business Analytics;
Project Managers;
Developers;
Quality Assurance Engineers.
When you hire software developers for a startup, be sure each specialist is in your team.
In-house or outsourcing development team?
It is an eternal question, and there is no right or wrong answer. Just divide it into two parts and list pros and cons.
In-house development team
Pros:
a team is in the same office, so they can constantly and with no barriers discuss some questions with other team members;
the experienced team that is working as a unified team, so the working process will be perfect.
the same culture.
Cons:
can take longer to form such a team.
recruitment process
paying taxes
Outsourcing development team
Pros:
low price as these teams commonly are from abroad;
a wider selection of teams and a faster process.
Cons:
no full control of the team as commonly they are from abroad;
time zone, cultural differences;
the language barrier.
Main tips for hiring a software development team
Test candidates with a problem that existed in your history.
Do not always rely on CV-written experience. It can lack a long list of hard skills and experience working on different projects, but never take a chance from a team. Instead, test them in a real-life situation.
We do not doubt that you have already faced some problems in development. Give it to the team as a test task. It would be a perfect opportunity to estimate how the team works, their seeing, and acting to cope with emerging problems. Do not put restrictions on them by your tech stack, but let them use their tools to complete a task as soon as possible with the best quality.
Moreover, you will have a chance to see the work quality, so it will not be a surprise after hiring.
We can't avoid communication
Hey, do not forget about communication! We are all about hard skills, but soft skills are also essential. You will have to interact with team members daily, so choose precisely.
Also, it is always good to have team members who are motivated to work and enjoy the process. You can ask something related to work, like what project is his or her favorite one? What part of your job is the most enjoyable for you? Those who are here only for the money will not answer this.
Two heads better than one
It is hard to hire software developers for a startup alone. During conversation with someone, you may miss some red flags about the person. You can bring someone else to the interview, who will notice the candidate's qualities. Discuss them after the interview and make a decision. Or, as an option, you can always record the conversation (do not forget to ask permission) and watch it afterward. It will help make the right choice, by comparing with other candidates and choosing the decent one.
Clear requirement
Do not hesitate to reveal all the requirements you are expecting from a hiring team, and to hear their demands.
Both parties should know what their obligations are to each other. You must discuss all the terms and conditions.
Conclusion
Hiring a software development team for a startup is a serious step in the development process as your final result depends on how qualified and unified the team is.
If you are still trying to find developers for a startup, we are eager to help you!
ASD team has 15 years of experience providing software development services in Travel, Hospitality, and related industries. We can provide you with a whole team to work on your project. Working with us, you will not need to go through all the steps of hiring a software development team as our time can offer you end-to-end development of your software.
Just contact us, and we will discuss all the details.
References:
statista.com
Related Articles:
Thank you for submitting the form!
Our team will contact you within 1 business day. Make sure to check your Spam and Promotions folder just in case.
We use cookies to personalize our services and improve your experience on this website. We may use certain personal data for analytics and marketing purposes.