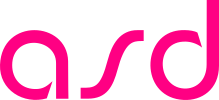 At Advanced Software Development (ASD), we have more than 12 years of experience working with Fintech and Hospitality companies delivering various software solutions. Our main service lines include web development, customer software development, and blockchain. We are excited that our web development services have been recognized, leading us to receive an award as a 2019 Top Web Developer in Ukraine.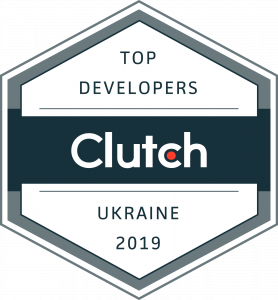 Clutch is a website that ranks and reviews B2B service providers. Clutch gave us this award by assessing our market presence, work portfolio, and types of clientele. Our clients also left us reviews on Clutch's website.  Clutch's research list on Ukraine  includes tons of different B2B service providers, and we were listed as a top Ukrainian web designer.
We are excited that our emphasis on quality, cost-effective web development services are being noticed.
One of our former clients is a company called Cognuse inc. The project included creating a digital health platform with full-stack NodeJS and Bootstrap development. We built a new frontend and upgraded the design of the whole program. Below is a snapshot of the review:

The CEO of Cognuse also said that:
"Advanced Software Development (ASD Ltd)'s team provided high-quality development work. The software remains effective after two years and the codebase can be easily extended. The project was completed on a good budget and their team was very responsive."
Delivering on-budget, on-time projects is our goal at ASD. We are glad that clients appreciate our efforts and are satisfied with our software solutions.
At ASD, we take customer service a step further. We respond to all client needs rapidly, and even proactively reach out to clients with updates and issues on every project.
Another website called The Manifest provides business wisdom for our prospective clients. We are featured on  The Manifest's curated research list of top  web developers in Ukraine. On The Manifest, you can see our notable projects and former clients.
Every award we have received is a confirmation of something we have done well, and here at ASD that motivates us to push harder and constantly improve our services.
Contact us  today about how we can partner with your business on a web development project!
Related Articles:
Thank you for submitting the form!
Our team will contact you within 1 business day. Make sure to check your Spam and Promotions folder just in case.
We use cookies to personalize our services and improve your experience on this website. We may use certain personal data for analytics and marketing purposes.