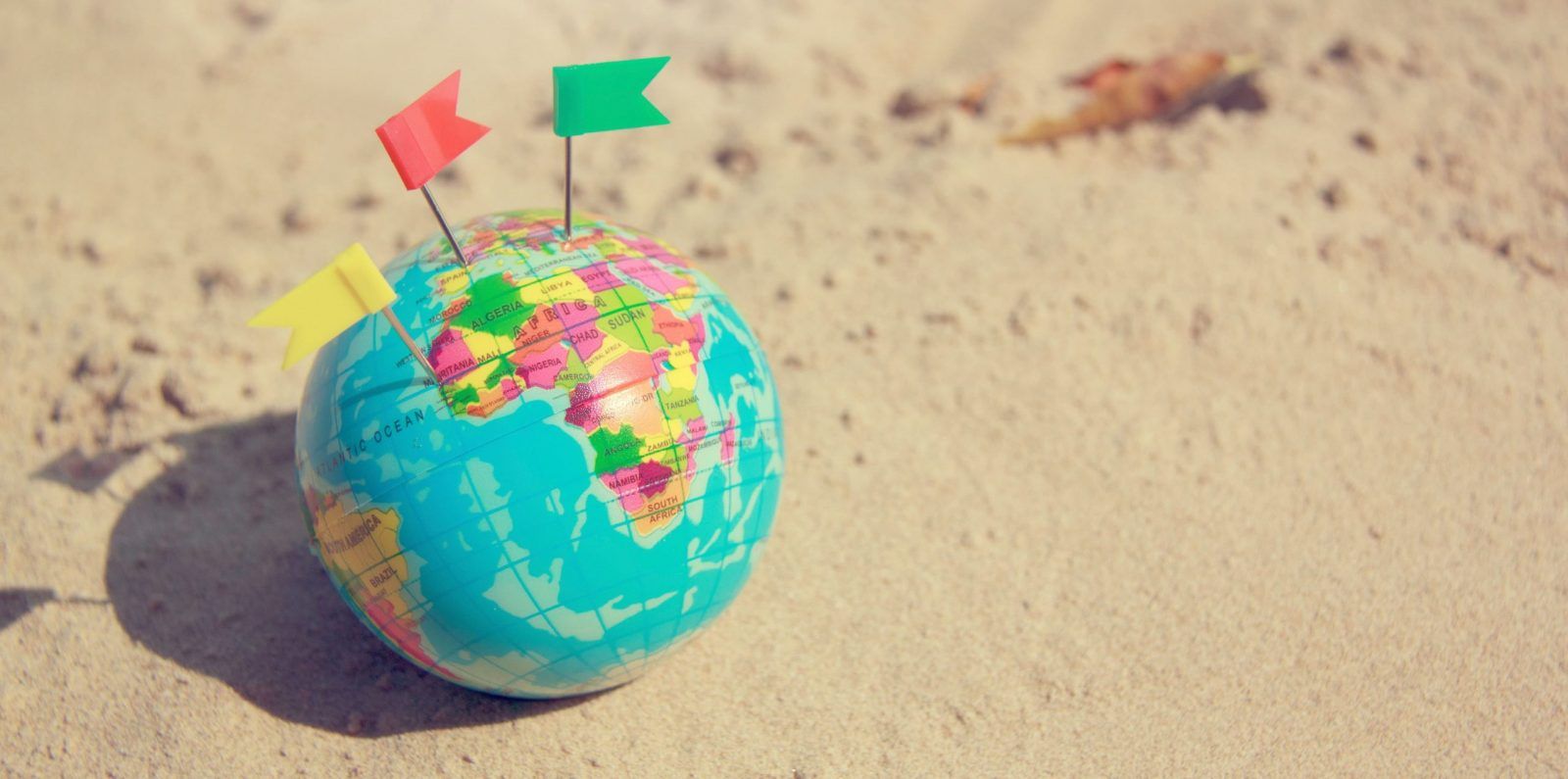 Canceled flights, delayed trips and closed borders – shortly about how coronavirus affects property market. All the rental industry have already felt the impact of COVID-19 and the decrease in bookings. But that's not a reason to give up – otherwise, it's a perfect time to think over a new business strategy and implement new technologies and thereby get ready for the post-virus world. 
Definitely, the US housing market suffers right now and, probably, the American property business will stay still during the whole summer season. According to Skift, half of the American travelers book the flights/houses 2 months in advance but the recent report shows that starting from February, travelers started massively cancel their domestic trips. While in the second week of February the percent of canceled bookings was 23%, in the first week of March this number has increased to 65% (including Booking and Airbnb cancellations).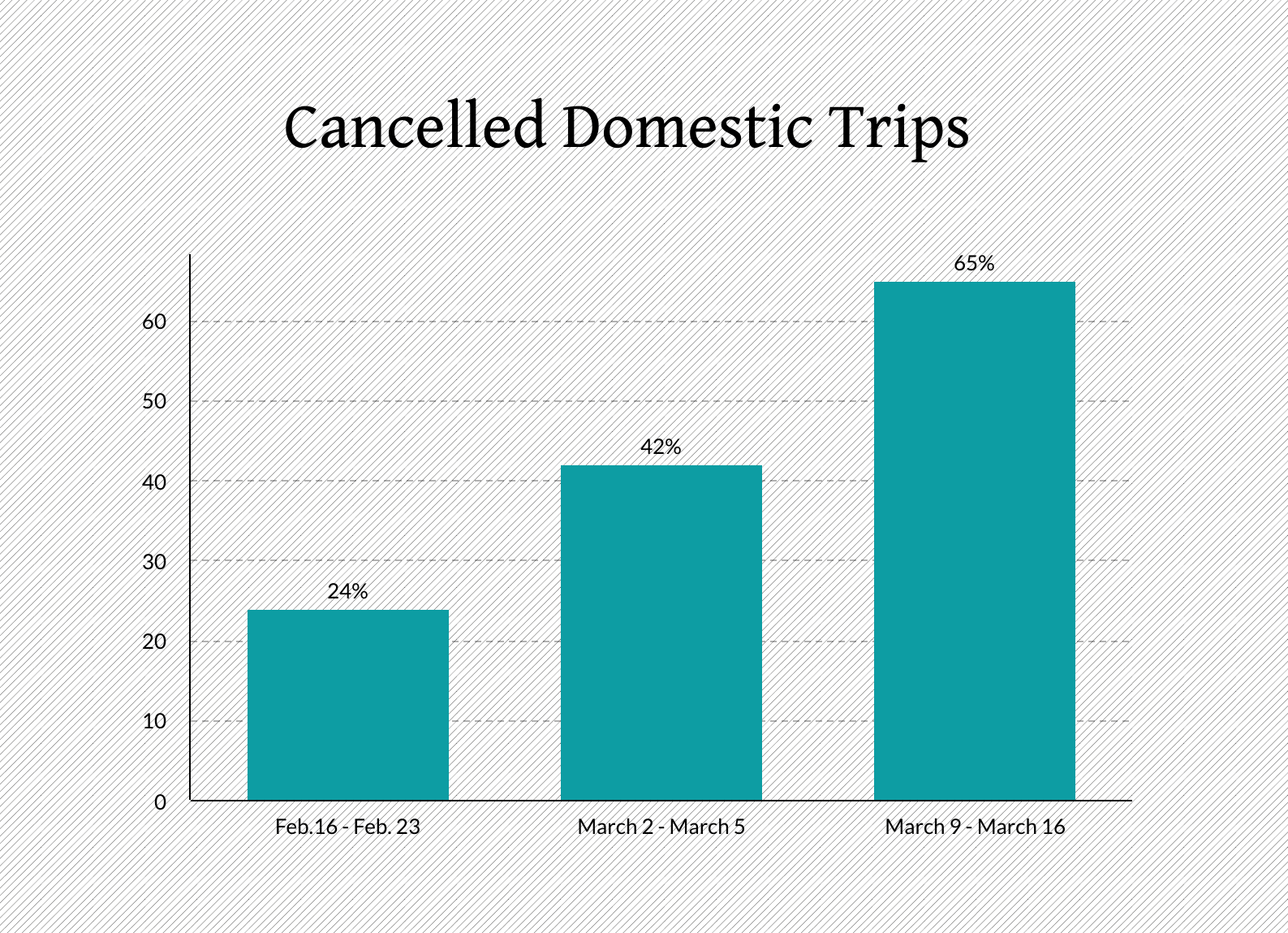 When we speak about international trips, here we have completely different situation. Actually, it looks as inverted chart of cancelled domestic travels since only 23% of people cancelled their trips abroad. Comparing to the percent of cancelled domestic travel, that is 42% lower that cannot please us.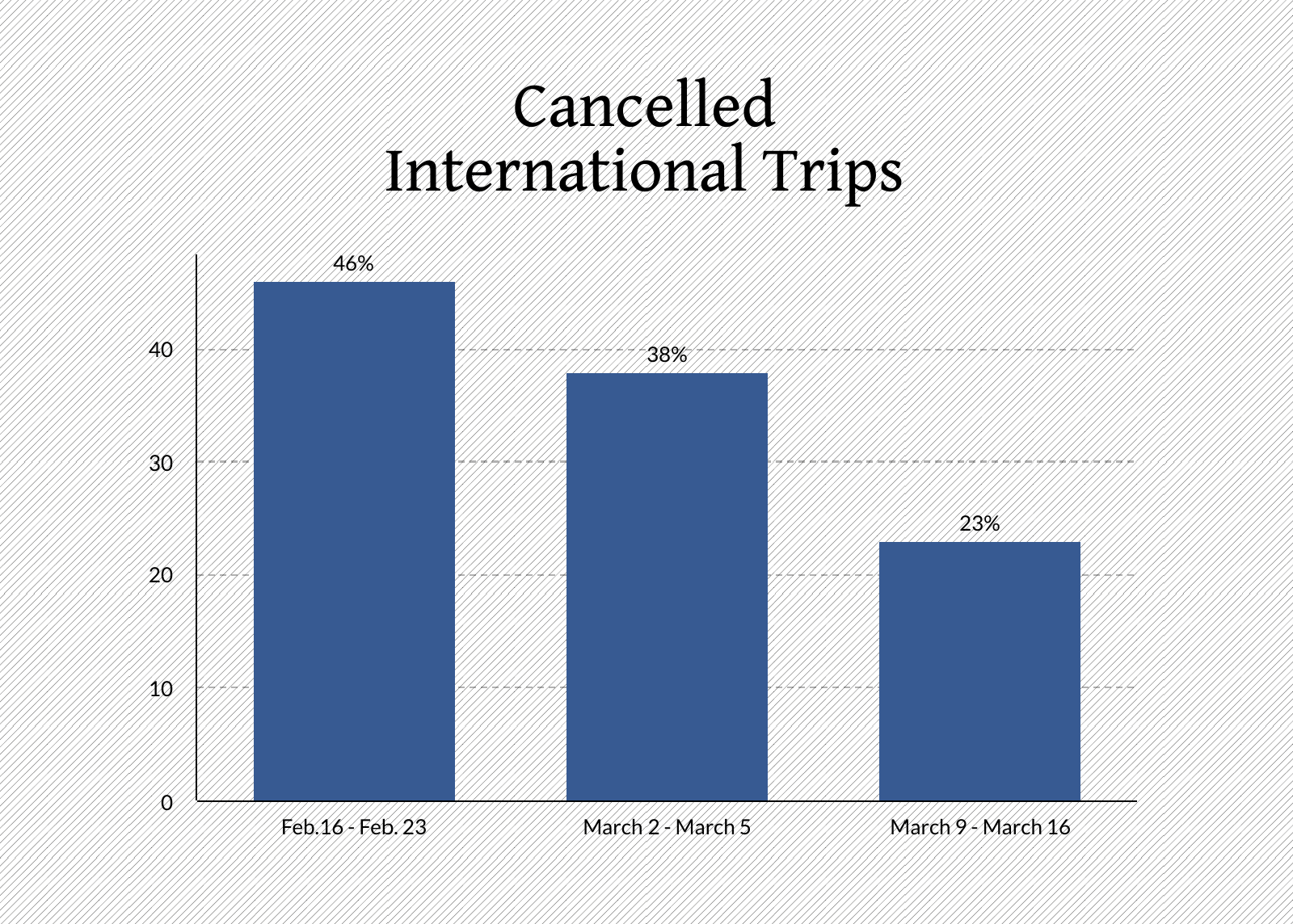 All in all, the situation looks as follows:
Nearly 80% of US travelers still haven't canceled their trips and that's not really good for them;

People are more likely to annul travels within the country rather than international ones;

65% of people forecasted the danger of coronavirus situation and canceled the trips in advance without waiting the enhancement of the situation. 
What to do on quarantine?
The numbers presented above leave much to be desired but you should stay tuned and adapt your business to the upcoming changes. Herewith, you should look for strategies to implement during coronavirus outbreak: 
Review your policies:

virus generated lots of booking cancellation and that's why you should adjust the policies you have to more convenient and safer for your guests. 

Optimize the prices:

for sure, coronavirus affects property prices and the effect is very high but that doesn't mean that you have to

lower prices

. Make them more adaptable to the situations happening in your area. 

Upgrade amenities:

making some repairs and turning your property into a more appealing one – that is what can certainly help you get reservations after the virus.

Not only these strategies should be realized, but you should also seek innovations and technologies to implement.  Furthermore, travel businesses are not expected to shut down during this "crisis". There are great possibilities for investing in this industry – and even if they do not look like we expect them to be that doesn't mean that there are none at all.
Virtual Experience 
The immersive trend of virtual reality has appeared not so long ago but was reinforced by the emergence of coronavirus. Now, property businesses have opportunities to use this technology in their favor right as French game brand Ubisoft applies it when offering virtual guided tours of ancient Egypt. 
Virtual Companion 
People become more bound to gadgets and emerging technologies let some of them find so-called "virtual friends". In January 2020 one could see virtual beings introduced by Samsung that behave like humans and have emotions. 
Mental well-being
Moxy Hotels, owned by Marriott, offer in-room ASMR (Autonomous Sensory Meridian Response) videos. These videos are a part of the bedtime stories program and provide guests with "mental massage" after a hard day. 
Virtual Status
Learn to gain not only physical but also virtual status by conquering younger generations that are so obsessed with phones, games and social media. The main point here is to create online interaction with your brand like fashion app Drest did. The brand opened its waitlist in September 2019 and made it possible to purchase the dress in the app or in the shop. 
Assistance 
One of the cookware brands give tips and provide users with meal ideas through Text a Chef. This is a great example of how you can become more popular by assisting your potential clients via app or even website. 
Live Cameras
All of the US zoos, hotels, and even beaches use live web cameras to provide a perfect customer experience online and not let the clients to forget them (or even to add them to the "must-visit" list). It is the cheapest and easiest way to promote your brand and remind the clients about you.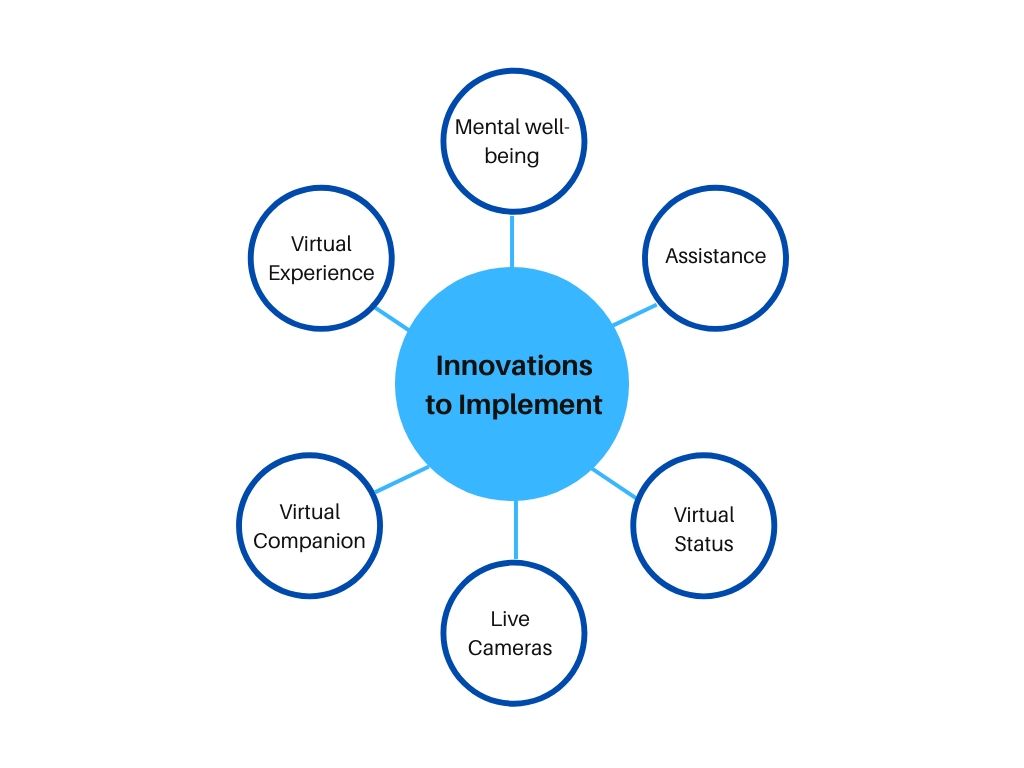 Even though the online world was conquered by the hospitality industry, some travel magazines still publish stimulating articles with magnificent photos of travel places. This is certainly good for the rental industry, especially if your region or hotel gets in the list of "Top Places to visit" in the one of a popular travel magazine.
There is no doubts to surmise that virtual life prevails over real life and the outburn of coronavirus only contributes to it. On the one hand, it is bad for businesses that prefer working offline. But, on the other hand – it is a perfect opportunity for the same business to prove themselves in a different way, get new clients and conquer new markets.
When to Implement Advancements?
If we have so many people sitting at their homes during the quarantine why no to take a chance and give some technologies a try? Certainly, each person involved in the hospitality or property industry will find a useful technology that will be perfectly suitable for his or her business needs. These trends will come in handy not only after the end of quarantine but also these days since more people are switching to digitality and virtuality.
Now stop counting the losses because of coronavirus and start thinking about the upcoming revenues. Dive into the online world full of business opportunities that will be working in your favor.
References
skift.com
Related Articles:
Thank you for submitting the form!
Our team will contact you within 1 business day. Make sure to check your Spam and Promotions folder just in case.
We use cookies to personalize our services and improve your experience on this website. We may use certain personal data for analytics and marketing purposes.